CBD for Pets
All you need to know
CBD for pets has recently risen in popularity, with many families using it for their dogs, cats, and even horses who are prone to stress and anxiety.
However, there are a lot of questions surrounding the topic. Is CBD legal and safe to give to my pet? Does it have any side effects? These are some of the frequently asked questions we see online.
Now is a great time to start thinking about using CBD to help calm your furry friends. With celebrations like Bonfire Night, Christmas, and New Year's coming up in the next few months, loud noises and bright lights may cause pets to become stressed and anxious.
Keep reading to discover all you need to know about using CBD on your pets.
What is CBD?
CBD (cannabidiol) is a non-psychoactive chemical compound that comes from Cannabis Sativa plants. They have either no or very low levels of THC, making CBD perfectly legal to be used in the UK. But it's important to keep in mind that CBD regulations differ from country to country.
CBD can be commonly found in the form of oil, but there are also other CBD based products such as e-liquids, capsules, beauty products, edibles such as brownies, and cookies. Likewise, you can find various CBD pet products such as oil, pastilles, treats, and bites.
Is CBD safe for pets?
It is reasonable to be concerned about trying a new, unfamiliar product on your pets.
CBD is not considered toxic, and it does not have any significant side effects. There are some minor side effects such as drowsiness, diarrhea, and dry mouth, however, with proper dosage and care, you can easily avoid these.
The best option is to look for professional advice, whether it's your local vet or your CBD provider. It is also essential to read the labels, ingredients, and instructions of the products carefully and only use products that are specially made for particular pets.
Using CBD for pets
CBD is generally used on humans. Similarly, CBD products can be used on our pets too. Like humans, dogs and cats have an endocannabinoid system that regulates bodily functions such as inflammations, mood, sleep, and appetite. And by incorporating CBD in our pet's diet, we are supplementing their endocannabinoid system.
Nevertheless, like other medications, the most important thing to remember is that THC can be dangerous to our pets if taken incorrectly. You must check the label and see how much THC it contains and the dosage amount to be given. All our products are safe for pets, because they always contain less than 0,05% THC.
When introducing CBD to your pets, it is best to start with a smaller dosage. You can do this by adding small measured amounts on their food and treats. To determine how much CBD to give to our pets, start by measuring their weight and consider what conditions you are trying to treat. If your pet is ill or on medication, it's best to consult with your vet. If you need help figuring out the right amount of CBD to give to your pets, feel free to contact our team at CBD Sense.
Types of CBD pet products
There are a variety of pet products available in the market. Some of the most common forms of CBD pet products are:
Tinctures

: CBD Tincture is an oil which is administered by putting it under your pet's tongue. With tinctures, it is the easiest way to measure the exact dosage; it is also known to be the fastest and most effective way to use CBD.

Capsules and Pastilles

: Capsules and pastilles can be crushed or hidden in pet food and treats.

Treats

: One thing almost all animals love is treats so you can imagine this form goes down well, probably making them the easiest way to give CBD to your pets. The dosages are usually labelled clearly on the packages, and it is important to follow the feeding instructions. If the instructions and labels are not clear, try to avoid buying from those brands.

Cream

: CBD Creams can be used to help with skin conditions such as rashes and allergies. They can be directly applied to their skin. It's also very likely that your dog or cat will want to lick them, so it's important to keep watch and be careful.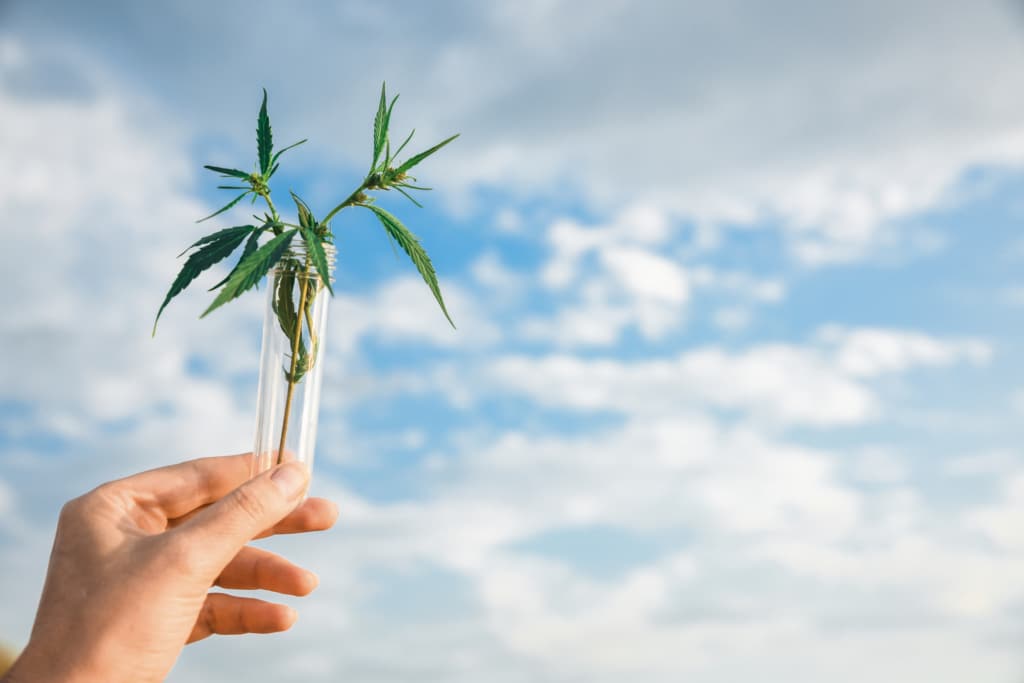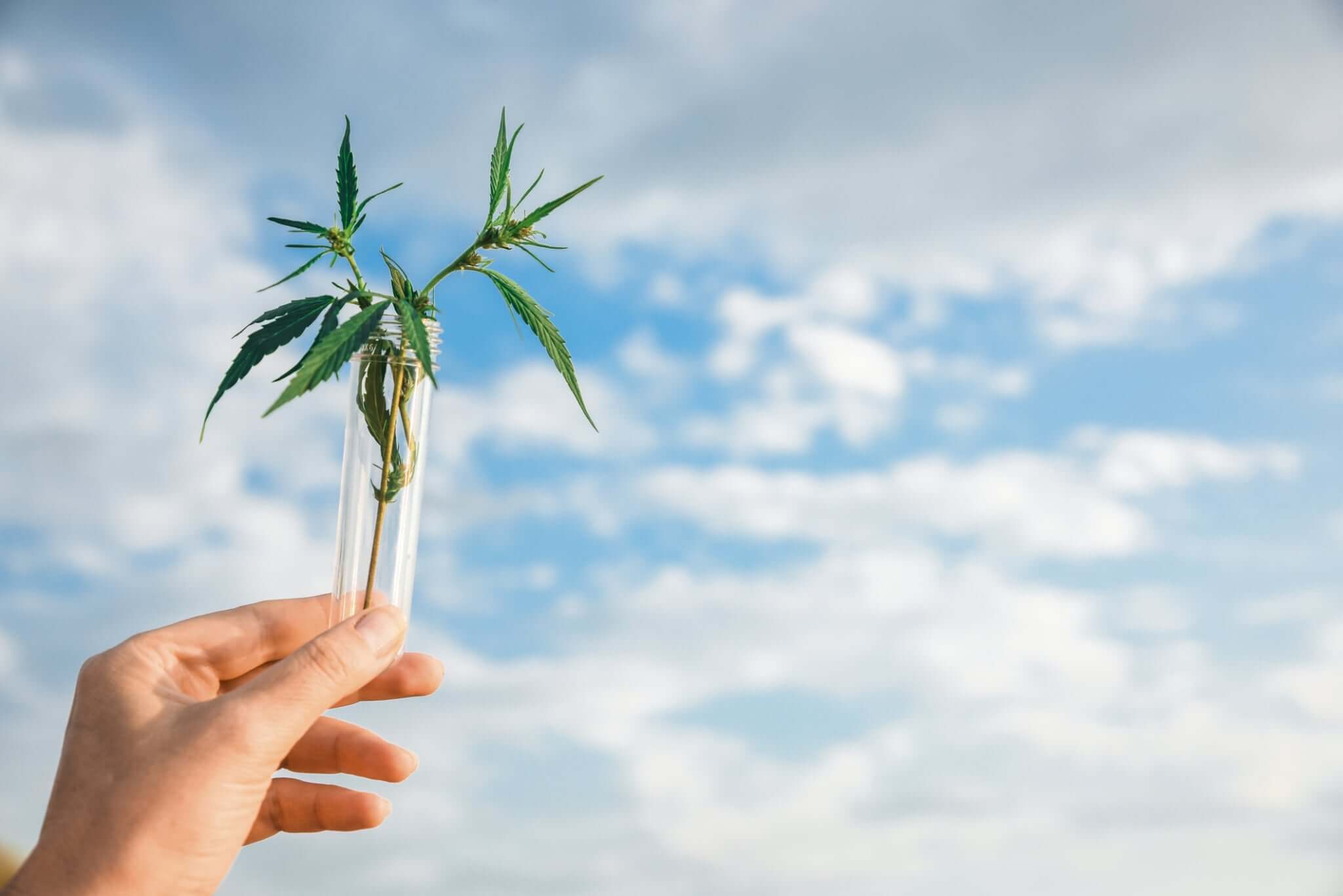 Key points
CBD can be used on pets to help with stress, anxiety, and skin conditions. The most crucial point to remember is to buy from a reliable brand, read the labels, follow the given instructions, and seek professional advice whether that be from your local vets or the CBD provider.
If you are unsure of what CBD products you should give to your pets, check out our CBD pet range here.
by Bernard Vos
Bernard finds his passion in researching, creating and sharing content about medicinal cannabis and everything that relates to this mysterious and interesting plant. Besides the work he does as a microbiologist, Bernard is an inspiring blogger. He helps us to stay up-to-date about all trends and developments concerning CBD, medical cannabis, and much more. Do you have any questions? Feel free to contact us via the contact form or Bernard directly. Bernard can be reached directly by sending your message to b.vos@cbdsense.com.
Read more articles by Bernard Vos