Vaping is one of the rising in popularity alternatives to smoking. According to BBC, the number of vapers worldwide is estimated to increase up to 55 million by 2021.
Likewise, vaping is becoming one of the most popular and convenient ways to use CBD. However, with a wide selection of CBD e-liquid available online and many high street stores, it is hard to say which brands are good quality and best to use.
In this article, you will find out about CBD e-liquids, types, and how you can ensure that you are using them correctly.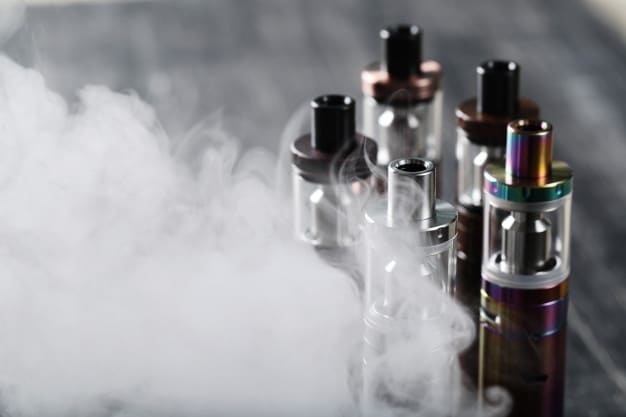 CBD e-liquid types
CBD e-liquids can be classed into three different categories:
1. Whole Plant CBD e-liquid: Whole plant CBD e-liquids are made from hemp oil and paste. This kind of liquid uses the entire spectrum of hemp compounds, therefore, contains waxes and oils which are thick and unrefined.
2. Full Spectrum e-liquid: This type of e-liquid does not contain wax or oils, but does have a low level of THC present. These types of e-liquid are usually available in countries with less restrictive regulations around THC levels in CBD.
3. CBD isolate e-liquid: Isolate e-liquids separate additional cannabinoid compounds during the extraction process, leaving only CBD present. This type of e-liquid is much more suited for those who prefer no lipids and THC in their e-liquids.
Additionally, there are also ranges of flavoured e-liquids available such as mint, lemon, and strawberry with different strengths and concentrations suited for a range of customers.
Which type of vape e-liquid should I buy?
With so many ranges of e-liquids available, it can be tricky to find the perfect type suited for you right off the bat. Start by identifying what kind of benefits you are seeking to gain through their usage; this will help you identify what strength e-liquid is most effective for you.
The CBD liquid you should buy depends on your preferences and needs. If it is your first time using CBD, start with liquids with low strengths, (100mg CBD). Over time you can up your doses and strength to 300mg, 600mg, and 1000mg, until you can identify which kind of vape liquid is most suitable for you.
Our CBD e-liquid ranges
Here's why you can trust our e-liquid:
Usable in every universal E-cigarette
10 ml bottle
100 mg certified premium CBD
Nicotine free
Made of organic hemp
Does not contain THC
Child-proof lock
PG/VG: 80/20 for the best vaping experience
Our Harmony e-liquid ranges are completely legal as they do not contain any THC. They are safe to use and do not contain any nicotine, tar, or any other harmful substances. Moreover, they are made of organic hemp and can be used in all universal e-cigarettes.
Check out some of our e-liquid ranges below:
Harmony E-liquid 100mg CBD, Classic Hemp Flavour (10ml – £8.62)
Harmony E-liquid 300mg CBD, Strawberry Flavour (10ml – £17.24)
Harmony E-liquid 600mg CBD- Mint Flavour (10ml – £25.87)
On a final note, if you are new to CBD vaping or CBD in general, we understand that you may have some questions concerning product suitability and your well-being. You can visit our personal advice page and fill out the advice forms to ask for recommendations or advice. Alternatively, you can browse our blog articles to find more information about CBD.
by Bernard Vos
Bernard finds his passion in researching, creating and sharing content about medicinal cannabis and everything that relates to this mysterious and interesting plant. Besides the work he does as a microbiologist, Bernard is an inspiring blogger. He helps us to stay up-to-date about all trends and developments concerning CBD, medical cannabis, and much more. Do you have any questions? Feel free to contact us via the contact form or Bernard directly. Bernard can be reached directly by sending your message to b.vos@cbdsense.com.
Read more articles by Bernard Vos