Humans have never been as motivated to live a healthy lifestyle as they are today. We have wondered how people go about doing this, and how we can help with our CBD products, and, where necessary, with personal advice.
For many, the family doctor or GP (general practitioner) is the first person to talk to when you're not feeling the best, either physically or mentally. The family doctor usually looks to traditional medicine for a solution. And this is fine, we are definitely not opposed to the pharmaceutical industry, nor do we believe in Big Pharma conspiracy theories, but we are convinced that for many people there are other options outside of regular medication.
Experience has shown that many of our customers looking for nutritional supplements that can help them are also investigating alternative, natural options.
Our ancestors did not know any better and were grateful for the bountiful natural products gifted to us by Mother Earth: from the roots to the flowers, from the camomile to the cannabis plants.
Today, millions of people all over the world use the cannabis or hemp plant, and there are very good reasons for this. As a result, there are also strong cases for the legalization and the decriminalization of cannabis in many countries, not just for recreational use, but because of the other benefits the cannabis plant has to offer. We are very happy to note that legalization is slowly but steadily increasing world-wide.
Thanks to positive media reports and new scientific results, there is now greater knowledge available concerning the qualities and possibilities of hemp and other plants. For our team, being able to contribute to this by sharing accurate information on the subject and offering high-quality CBD products to our customers has been very worthwhile.
Cbdsense.com is no longer just a webshop with CBD products and natural food supplements. This page also includes everything about our philosophy, employees, methods and the connection we have both with the products and well as the users, our customers.
Cbdsense.com was founded in 2015 by Guillaume van de Laar, a very driven independent businessman from the Noord-Brabant village of Someren. A passionate supporter of healthy and active lifestyles, he had first encountered CBD products a few years previously. At the age of 22 he became prone to tinnitus, for which he sought an alternative solution. He was advised to try out CBD.
Initially van de Laar was fascinated by the incredibly positive stories about CBD he heard from friends and acquaintances. He subsequently investigated it very thoroughly. Soon after he started taking drops of CBD oil. He then became very enthusiastic about the effects of CBD oil and decided to make it 'his business'. With an associate from an e-commerce and webshop background, van de Laar launched the CBDSense website in 2015.
The Cbdsense.com mission is as follows:
"Share reliable and honest information about CBD products and other natural nutritional supplements, supply the best CBD health-care products and provide a first-class customer service."
To fulfill our mission, all of our business processes use our own formula of knowledge, quality and customer focus as the starting point.
Knowledge, quality and customer focus
Here at Cbdsense.com, our worth ethic and activities are based on three important core concepts: knowledge, quality and customer focus
Over the years we have built up a vast amount of knowledge about CBD and other cannabinoids that are processed into nutritional supplements. In addition, we follow all important scientific research very closely in the area of phytotherapy (herbal medicine), in which CBD plays a role. In this way our knowledge of the subject is constantly up-to-date and we are always informed of the latest developments.
Before any product is included in our range, it is first subjected to a thorough quality analysis. Does the product come from a well-known manufacturer with the correct certification for manufacturing CBD extracts? Are the products supplied with a relevant test report about their content and components? And also important: is the price/product ratio interesting for our customers? Once these questions can be answered positively, we add the item in question to our range of products.
Our final principle involves reaching out to and connecting with our customers. After all, we completely understand that not everyone finds it easy to make decisions pertaining to their health and well-being. And then even more so, given the many still unanswered questions about CBD and how it works. So if you are looking for advice, or have questions about our CBD products, please contact us at no obligation. You can do this quickly and easily using the contact form on our website, by e-mail or live chat.
Our brand promise: Your well-being is central
When you choose Cbdsense.com, you are not just choosing high-quality CBD food supplements from the best manufacturers: you are also choosing total dedication and commitment to what you, and in particular your body, needs. This is about your quality of life, and for us, this takes first place.
It is precisely for this reason that we share clear and honest information about our CBD products and provide personal advice if you need it. In this way, you always choose the supplement that suits you and your needs the best, in a fully considered and supported manner. We promise absolute customer focus: unconditionally, and always in the broadest possible sense of the word. 
The green drop in our logo refers to the various oils and extracts in our range. The abstracted depiction of the cannabis plant leaf behind it refers to the origin of the oil.
Our brand name 'Cbdsense.com' is just as straightforward as the manner in which we deal with our products and customers. It clearly shows what we have been for thousands of satisfied customers in the Netherlands, Belgium and Germany for many years already: a reliable supplier of the best CBD oil and CBD products.
Cbdsense.com is established as a physical company in the charming country village of Someren, in Noord-Brabant. Located in an attractive building in the heart of the village, the premises includes the warehouse, the packing and shipping department and a cheerful staff area. The adjacent office forms the company's 'nerve center'. This is where administrative and website technical activities are carried out, the incoming orders processed, conversations with customers take place and their questions are answered.
Orders processed in administration are made available for shipping immediately by the 'packing' department and then sent to the address provided. In most cases, our customers receive their order the next day. We like to say that our company process runs like many users of our CBD products: like a well-oiled machine.
CBDsense.com has been awarded the Webshop 'Keurmerk', or Certification Label: the greatest webshop certification in both the Netherlands and Europe! Therefore you can be assured that we meet all of the requirements set by this label and that we are a completely trustworthy webshop.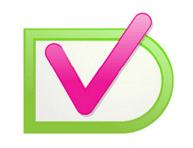 One thing that definitely contributes to our streamlined organization at CBDsense.com is the fact that we are a small family business. Three of the four permanent employees are closely related.
Cbdsense.com also uses a large number of freelance content editors, specialists in the field of CBD and cannabis products. A prominent role is set aside for writer and CBD expert Dyveke Kok: the author of two standard words on CBD ('Healthy with CBD' from 2018' and 'The secret power of CBD' from 2020), she is our designated consultant to assist in the creation and optimization of our content about everything to do with cannabis and CBD. She is supported in this by Bernard Vox, copywriter and cannabis expert.
Honest and transparent information is crucial, we have found. In addition we consider it important to be able to guarantee the reliability and of all of the information on our website, and that it is based on truthful facts. Finally, all of the facts stated on our website are backed by professionals who have been screened and selected for their knowledge and expertise. Go here for more information about our editorial guidelines and mission.
Our exclusive Renova products
Cbdsense.com is the exclusive distributor of the Renova CBD oil product line in the Netherlands. These high-quality oils are manufactured in laboratories in the US state of Colorado, famous for its pioneering work in innovative CBD extraction methods. Renova oil is extracted from the cannabis biomass using the latest extraction techniques, during which all cannabinoids and terpenes are retained.
If you are interested in selling Renova products, please contact us about this here. For more information about Renova, visit the GetRenova.com website.
Why is there so little information about the uses of CBD on our website?
On about website, we talk about the beneficial qualities of CBD in general terms only. This is because we are bound by Dutch and European legislation concerning health claims in relation to nutritional supplements.
Research into the medicinal uses of CBD and other cannabinoids is currently underway. It is therefore also likely that with progressive insight, regulations concerning health claims pertaining to CBD will become more flexible in future. Until then we will continue to comply with the strict directives of the Dutch Inspection Council and the European EFSA.
In order to ensure you receive the best products, we only supply reliable brands which come within the parameters of our norms and values. Our two top brands are 'Renova' and 'Medihemp'. Both brands supply high-quality products exclusively. In addition, all products from these brands come with quality reports and certification. Our 'well-oiled organization' is rewarded through an official partnership with the 'Webshop Certification'
Cbdsense.com has collaborated with the American biotech company Folium Biosciences since 2019. Folium is one of the world's largest scientific consultancy and research agencies in the area of CBD. Since 2020 they have also been located in the Netherlands, which has strengthened bonds considerably.
Cbdsense.com is also a member of the Netherlands Cannabinoids Advisory Agency (CAN in Dutch). In conjunction with CAN, Cbdsense.cp, is working towards the creation of clear, unambiguous legislation and quality standards for CBD and other cannabinoids.
Finally, Cbdsense.com is an active participant in every initiative that encourages research into (and sharing knowledge and expertise about) CBD and cannabinoids.
Contact with CBDSENSE.COM
We consider it important to stay in close contact with our customers. Do you have any comments or questions, or would you just like to share your own story? We would very much like you to email us at info@www.cbdsense.com, or enter your details in our contact form. We'll get back to you as soon as we can!
CBDSense.com
Laan ten Roode 2
5711 GC Someren
The Netherlands
E-mail: info@www.cbdsense.com
KvK: 72266589
BTW: NL859052540B01
Bank: NL22INGB0007437002
Tel: +31 (0)493-782783