Tips when buying CBD products
So many CBD products, so many administrations, so many brands. What fits the best for my situation?
As of 2021, 1 in 3 Americans have already used CBD, and the American and European CBD markets continue to grow as countless new CBD brands enter the industry every month.
The number of CBD consumers rises every day, and if you've decided to give the trending cannabis compound a try, you may wonder what aspects make one product better than another.
If so, you've come to the right place. At CBDsense, we've been studying CBD since way before it became a wellness hit, and with this guide, we aim to help you find the best product that will work and be safe to use.
A study by the Journal of American Medicine (JAMA) in 2020 found that 70% of CBD products on the market were mislabeled and misbranded. It means that you have a 70% chance of choosing the wrong product, which can do more harm than good for your health, including infection, carcinogenicity, reproductive and developmental impacts.
The risks associated with taking low-quality CBD should never stop you from acquiring what you need and desire, so the checklist below will help you choose the right product that is effective and safe to use.
Quality
Safety
Effectiveness
Price
Quality
How Can You tell the Quality of CBD? Does the Hemp's Origin Matter?
Cannabis is booming in popularity amongst wellness enthusiasts, but such increased demand for hemp-derived products has made the CBD market highly unregulated.
Many brands offer low-quality CBD, which will not only not do what you intend from a wellness product but can also be detrimental to your health.
One of the vital aspects of choosing CBD is its quality, which starts with a healthy plant.
The increased competition on the market has led some brands to make shortcuts and cutting production costs by using low-grade hemp possibly contaminated with pesticides, heavy metals, microbial pathogens, and carcinogenic compounds during the cultivation and production. These contaminants can negatively impact consumers' health in many ways.
How can Contaminated Land Affect Hemp and CBD Products Made from it?
Buying hemp grown in contaminated land is cheap but also potentially dangerous to its consumers. Hemp can heal the soil and reduce its toxicity by remediating heavy metals from it. Unsurprisingly, hemp's soil healing power has led scientists to plant it around the Chernobyl nuclear power plant, known for one of the biggest atomic disasters worldwide. Although hemp can benefit such land, it can bring unwanted ingredients to your wellness products when it grows in contaminated soil. In short, you'd never want to consume CBD from Chernobyl-grown hemp.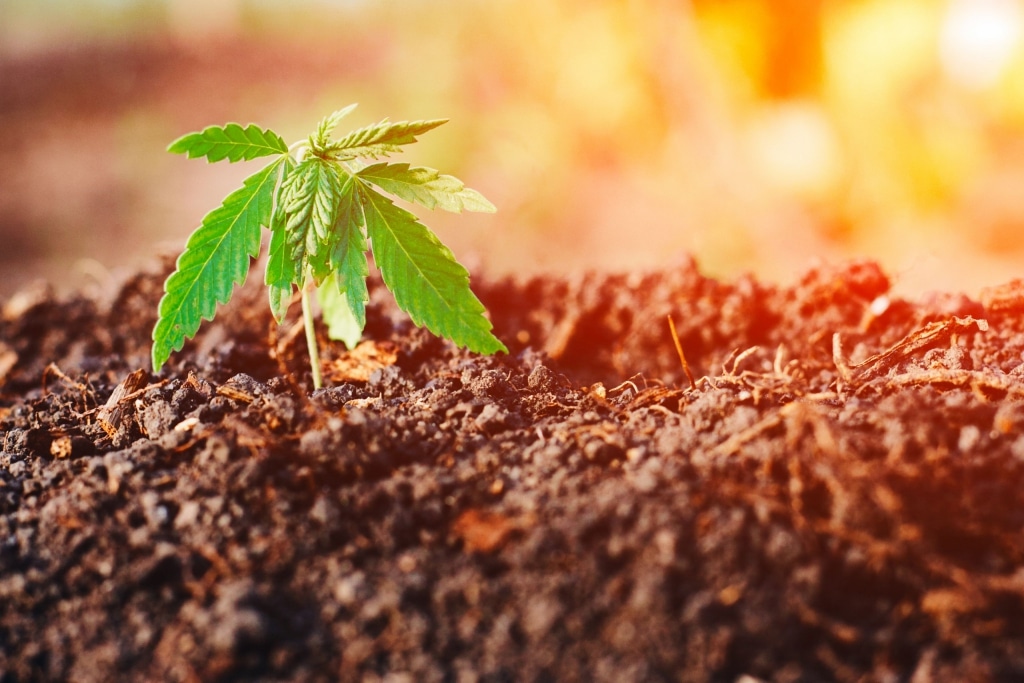 Even though nobody is selling CBD from Chernobyl, many use hemp from foreign countries with no strict farming regulations, and you should avoid such products.
One of the typical heavy metals that can end up in your Product is Lead which is widely used in plastic, automobile, ceramic, and paint manufacturing. Lead is non-biodegradable and can have a variable biological half-life ranging from 30 days in the blood to 30 years for Lead deposited into bone. Once Lead enters your body, it can affect and interact with every organ, with the most severe effects on the central nervous system.
Reputable CBD retailers have nothing to hide, and they are transparent about their hemp, growing practices, and production methods. Shop for CBD only when you know the hemp's origin. The U.S. has strict farming regulations for hemp farmers, and usually U.S. – grown hemp offers much better quality than hemp imported from other countries.
What's Certified Organic CBD?
Certified organic CBD products use hemp grown without pesticides, synthetic fillers, or any genetically modified organisms. Such ingredients can unload the soil of its natural nutrients; therefore, organically grown hemp features more naturally occurring vitamins and minerals and eliminates the possibility of a product being contaminated with pesticides that can harm your health.
Organic CBD is certified on two levels – growing practices and extraction methods. Certified organic CBD derives from organically grown hemp and is produced naturally at every step, making it safer than non-organic CBD products.
Safety
Don't Trust Labels: 70% of CBD Products Might Be Mislabeled
As mentioned above, 70% of CBD you see at stores might be mislabeled. It is amongst the major concerns for CBD consumers.
Typing ingredients on a label doesn't take more effort than typing a few words on a keyboard, but many brands don't provide accurate information about their products. Such products may not be effective or safe to use.
One of the most significant issues with mislabeled CBD products is that they can contain more than the indicated amount of THC – the psychoactive compound in cannabis, responsible for marijuana's 'high.'
THC can cause unwanted effects, affect cognitive functioning, and result in undesired consequences such as failed drug tests.
What's worst, mislabeled products may not contain the indicated amount of CBD or not have it at all, so you'll not see the desired outcomes and spend your money on a product that doesn't work.
Are Third-Party Lab Tests Important for Choosing CBD?
Because making unproven claims is super easy, and any brand can do that without much effort, trustworthy brands offering high-quality solutions must take an additional step and prove their products' quality.
A Certificate of Analysis (COA) from an accredited laboratory can determine the ingredients in the products and their amounts, including CBD and THC. It helps you see the product is worth investing in and will drive the expected results.
Another crucial reason third-party lab testing is essential is that it also tests the product for heavy metals, pesticides, moulds, bacteria, and fungal contaminants. Such contaminants can harm consumers and pose a threat to their health. Third-party lab test results commonly available on brands' websites can indicate if such elements are present in a bottle, so you can be well assured you are buying a safe product to consume.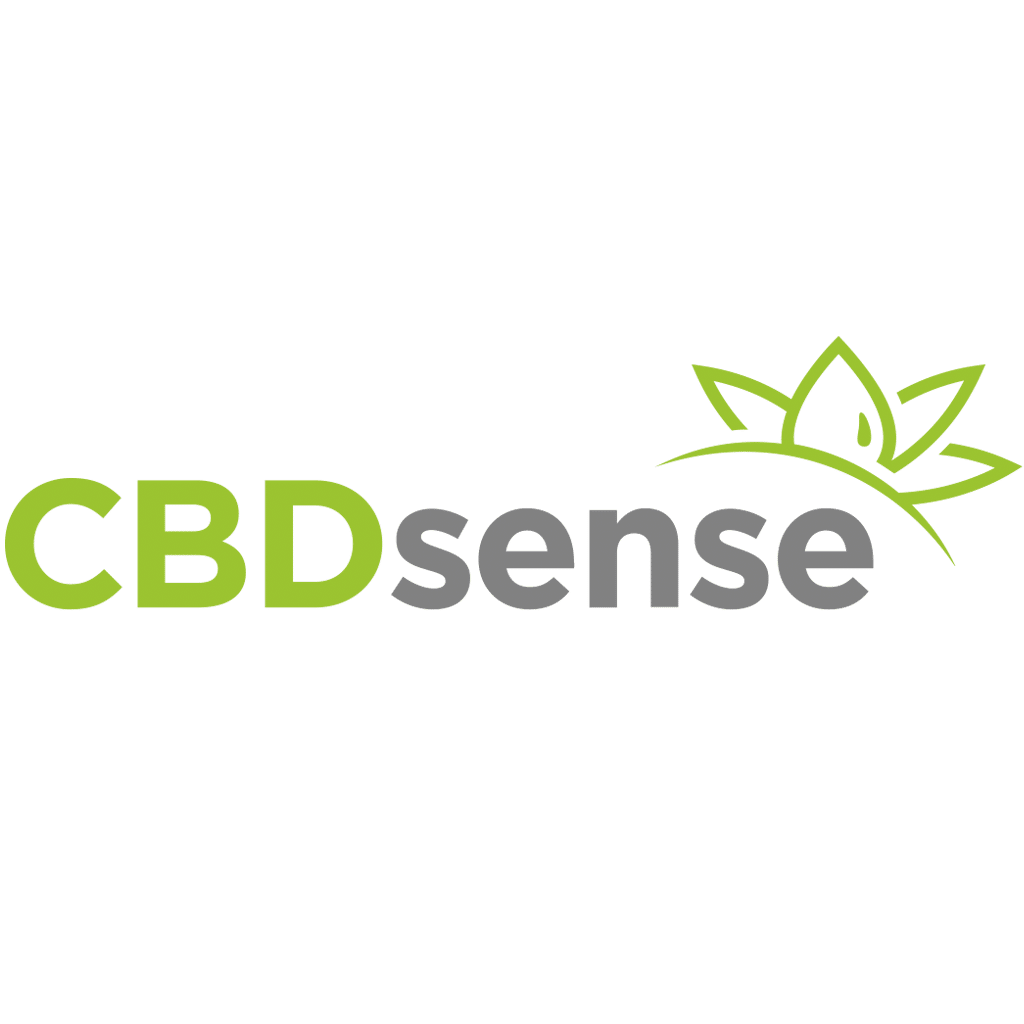 Are You Buying CBD from a Reputable Retailer?
With so many buying options at your fingertips, it can be tricky to sit down and research every brand you find. However, it's essential to learn about the CBD brand before adding its products to your routine. Luckily, the internet allows everyone to find information of any kind, including CBD brands. Hopefully, the brand you choose already has its website where you can find all the necessary information about the hemp they use, the tests they do, or the ways they extract CBD from hemp and the production steps that follow.
Here, you can also check online reviews and see what other customers are saying about their products. Researching the brand before purchasing will help you make confident decisions and acquire an effective and safe product.
Effectiveness
How to Choose the Right CBD Product Type?
Now that you feel more confident in finding a trustable brand and product, it's essential to determine what type of product is best for you. CBD products offer different consumption methods and varying results, so one product that works for your friend may not be effective for you. To find out what's best for your needs, let's see what results each product type drives and what consumption methods they offer.
CBD products come in different forms, including:
Oils
---
CBD oils are oral drops, combining CBD oil with numerous ingredients, including those for flavours. They come with a dropper allowing a convenient consumption method.
You can drip few drops of the liquid under the tongue, hold it for up to 60 seconds and swallow. The sublingual blood vessels allow CBD to affect the body immediately and provides the fastest results. Oils are an excellent choice for those at the beginning of their CBD journey. Newcomers who haven't yet discovered the proper dosage of CBD for their body can gradually increase the intake and carefully measure the amount of CBD oil with a dropper.
Softgels / Capsules

---
CBD softgels are soft-shelled capsules offering a premeasured amount of CBD. They are easy to swallow and provide the most effortless way of consuming CBD.
The con of softgels is that they need to go through the digestive tract before CBD affects the body, which means less bioavailability and more time to see results unless they contain nano CBD which we will discuss later in this guide.
Edibles
---
CBD edibles are increasingly popular amongst consumers due to their delicious flavours and fun ways to take the compound's daily dose. The most common edibles are CBD gummies with a premeasured amount of CBD in each piece.
Other variations include CBD drinks, chocolates, cookies, and even chewing gums. Like softgels, they may take longer to kick in.
Topicals
---
CBD topicals come in the forms of creams, balms, lotions, salves, soaps, cleansers, and other skincare products. They are perfect for those wanting to include CBD in their skincare or workout regimen.
Vape Products

---
CBD vape products provide quick results and usually are free of nicotine. Those who like vaping may find CBD vape products enjoyable and easy to consume.
Patches
---
CBD patches are easy to use. Your body will absorb CBD directly through the skin into the bloodstream and can provide high absorption rates. CBD inside patches is gradually released for up to 10 hours. They can be a fantastic choice for consumers who don't want to deal with varying flavours of oils and edibles.
What's the Difference Between Nano and Traditional CBD?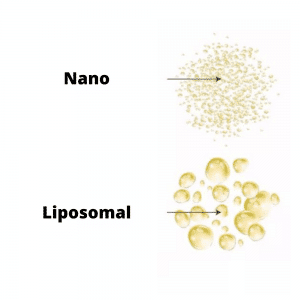 Regardless of how much CBD you take, the amount of it that makes it to your bloodstream is usually less. The percentage of the compound that your body absorbs after processing is called bioavailability.
CBD extract is an oily substance that only mixes with oil-based ingredients. Our bodies comprise mainly water, so it can get tough to absorb all the cannabinoids in the oil.
Thanks to nanoemulsion technology, CBD can now dissolve in water substances. This innovative production method shatters CBD molecules into CBD "nanoparticles" using ultrasonic waves and then emulsifying agents to stabilize them in the water. Nano CBD offers higher bioavailability; therefore, your body absorbs more. So, when looking for quicker and better results, you may want to consider choosing nano CBD.
What're the CBD Isolate, Full-Spectrum, and Broad-Spectrum CBD?
CBD products vary in cannabinoid profiles – some may contain an isolated compound, while others feature various cannabinoids, flavonoids, and terpenes. The chemical profile of CBD extract is essential due to the entourage effect – a famous theory suggesting when more than one cannabinoid is consumed, they are more effective and may drive better results.
However, some may still decide to stick with only the pure CBD and consume CBD isolate. CBD isolate comprises only pure CBD; there are no other cannabinoids, terpenes, or flavonoids. You can take the isolated power under your tongue, mix it with your foods and drinks, or use it for homemade CBD products. The primary reason why some people choose CBD Isolate over other products is the fear of consuming even the trace amount of THC as it is THC-free.
On the other hand, full-spectrum CBD products combine and utilize all active compounds in cannabis, including THC. Those who want to see the benefits of the entourage effect usually choose full-spectrum CBD.
Broad-spectrum CBD products like full-spectrum ones also combine all the cannabinoids in the cannabis plant, except for psychoactive THC. CBD consumers looking for better results, but want to stay away from even meagre amounts of THC, may want to try broad-spectrum CBD as it is free from the psychoactive compound.
Does the CBD Packaging Matter?
CBD packaging is another factor playing a role in its quality. CBD products can degrade when exposed to air, so make sure the package of the product you buy is airtight and has safety seals. Loose-fitting lids, malfunctioning zipper closures, or punctures that allow the air to enter the package are just a few reasons not to buy a product.
Moreover, when you want to bring your hemp-derived CBD products along with you on your journeys, they should be compact and easy to carry. See if the packaging isn't too big for the amount of product it has. If so, consider other buying options.
Most importantly, when shopping for CBD oils, choose the ones that come in a dark-coloured glass, preventing sunlight from degrading CBD and making it ineffective to use.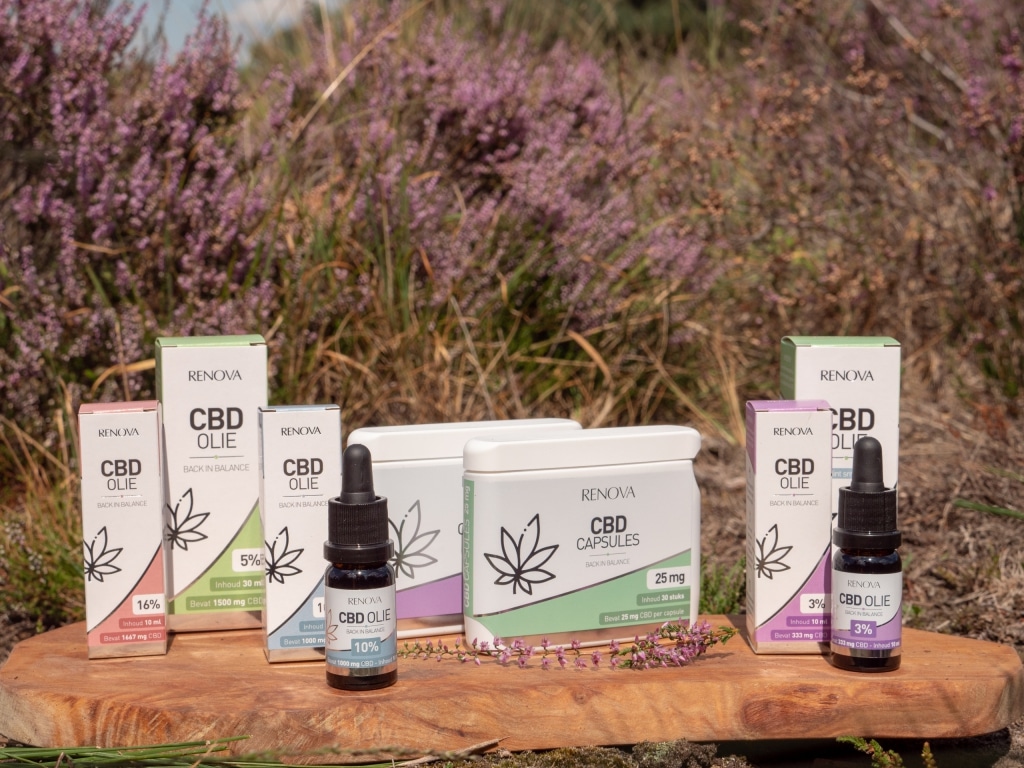 Price
How to Determine the Price You Should Pay for a CBD Product?
Price is also a factor when selecting a CBD product, but, unfortunately, there is no exact formula for determining what price is suitable for a high-quality CBD. We can tell you for sure, though, that CBD isn't cheap, and When the price of a product is too low, it can indicate its low quality.
Prices of CBD depend on numerous factors, including:
Potency – the amount of CBD per bottle
Production methods –Nano CBD is more expensive than traditional ones
Product type – Softgels are usually more costly to produce; hence they can cost more than oils
We hope the information above will help you find the best product on the market, and here's a quick recap of what you should take into account before buying CBD.
Put a checkmark if your answer is yes to the questions below
Did the hemp grow in uncontaminated, nutrient-rich soil?
Did the farmers eliminate pesticides in the growing process; did they organically grow it?
Is the Product Third-party lab tested? Is it free from unwanted ingredients?
Is the brand reliable and trustworthy?
Do online reviews indicate the product is worth buying?
Is the Product type suitable for your goals and needs?
Does the product offer the chemical profile you want? Isolate vs. full-spectrum vs. broad-spectrum.
Does the product contain the proper amount of CBD for your dosage?
Does the product come in appropriate packaging?
Are you paying a fair price for the product?
If you've just put a checkmark next to these questions, you might already be looking at a safe and effective product to consume. If not, then we hope the checklist will come in handy and guide you to finding a product worth investing in, which will drive the desired outcomes.
by Bernard Vos
Bernard finds his passion in researching, creating and sharing content about medicinal cannabis and everything that relates to this mysterious and interesting plant. Besides the work he does as a microbiologist, Bernard is an inspiring blogger. He helps us to stay up-to-date about all trends and developments concerning CBD, medical cannabis, and much more. Do you have any questions? Feel free to contact us via the contact form or Bernard directly. Bernard can be reached directly by sending your message to b.vos@cbdsense.com.
Read more articles by Bernard Vos