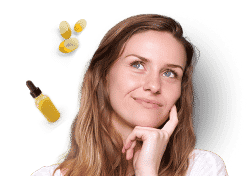 Do you want help choosing the best product for your situation?
Just answer these few questions.
Every day, we receive lots of positive messages at Cbdsense.co.uk from customers all over Europe about the use of CBD. Unfortunately, publishing these experiences is in violation of Dutch law. At this moment, CBD is considered a dietary supplement, and therefore we are not allowed to publish these wonderful experiences.
This is the reason why we are forced to filter parts of your experiences. Fortunately, the internet is full of testimonies about CBD! So even though we are not allowed to publish them, you can still find them all over the internet.
We would like to invite you to share your experience with us and our products. Of course, you are also free to tell us about the use of the product, and we will publish them as long as your message does not contain any medical claims.