CBD's popularity has picked up in recent years, and it is now becoming a well-known trend, especially among athletes and those who enjoy regular workouts.
A growing number of athletes, particularly those involved with indoor sports, are progressively using and promoting CBD-based products. Professional athletes such as Dominic Day and Anthony Pettis are widely advocating for CBD, and are vocal about the benefits. As a result, more and more people are incorporating CBD into their regular workout routine.
CBD, also known as cannabidiol, is one of many chemical compounds found in the Cannabis Sativa plant. Unlike THC (Tetrahydrocannabinol), CBD is non-psychoactive, making it legal to own, buy and consume in the UK and most of Europe (although legal regulation may differ from country to country).
However, there are a few things you need to consider before purchasing CBD-based products. Firstly, CBD must contain no or less than 0.2% THC. Anything above this level is considered illegal to sell, possess, and consume. Therefore, it is important to buy from a trusted and well-known brand and check the labels/ ingredients before consumption.
There are many different brands of CBD oil brands out there, which can make it confusing to find one that's right for you. All our CBD products have a so-called 'batch number' (i.e. a number assigned to a production batch which can be used to identify each individual product). This can be found on the bottom or side of the product and customers can verify the quality for themselves.
One of the reasons that CBD has become such a hot topic in the sports world is that several pro athletes (or retired athletes) have started vocally advocating for more athletes to use CBD.
Only cannabidiol (pure CBD) is allowed in sports, meaning it does not contain any THC. At CBDsense, we value transparency and provide clear instructions to our CBD product range. Correct usage and dosage are imperative if you want to give CBD a fair chance.
To help you out, we have developed a unique questionnaire that can help you find the right product that suits your need. After answering a few relevant questions, you will be presented with an overview of our most popular and relevant products.
When it comes to sports and CBD, there haven't been enough studies to make a no-doubt statement that CBD for athletes is beneficial for performance. Ultimately, since CBD is a safe, natural supplement with a ton of potential applications, it's ideal for both professional and just-for-fun athletes alike.
Most common challenges every athlete or sports enthusiast face:
– Inflammation can be good for athletes and help stimulate positive training adaptations. Too much inflammation hinders recovery and hurts performance.
– Anxiety from the pressure to perform in training and competition can present a huge challenge to competitive athletes.
– Post-workout feeling with muscles teeming with cramps and soreness; even everyday activities like walking down the stairs become difficult.
– Getting more and better sleep is one of the most effective ways an athlete can achieve greater training gains and give more time for tired muscles to recover.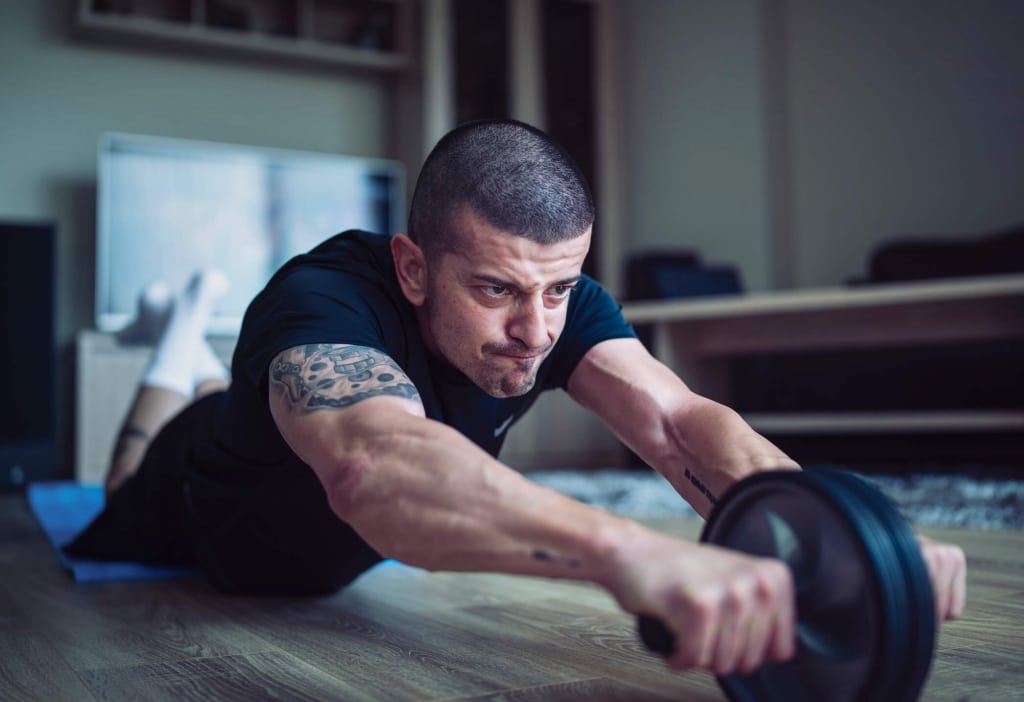 CBD products and how to use them
Nowadays, there are many kinds of CBD products available. You can easily buy them in your local high street shops or online stores. Some of the most common CBD products available to buy are oil, tinctures, gummies, drinks, capsules, e-liquids, and even edibles. There are also topical cream, gels, and patches available for external use, like this CBD Heating Muscle Balm. Which one to use is down to individual needs and preferences.
As we mentioned above, it is essential to consume the right amount of CBD. The dosage must be measured correctly according to body weight, current conditions, and type of product you are taking. Capsules are probably the easiest product to dose, whereas other products such as oil, gummies, and edibles can be hard to measure. Read the labels and follow instructions carefully to figure out the correct dosage. We believe it is best to start with a smaller dosage and gradually increase it, based on how you feel. Another simple option is to talk to one of our team members at CBDSense.
CBD has grown in popularity among athletes who are looking to improve performance and aid recovery. However, there is still a lot of things we do not know about CBD, such as how they work and how they can be best utilized.
What we do know is that CBD can be taken as a nutritional supplement to gain some potential benefits. However, athletes who are looking to buy CBD must be careful whilst buying CBD products; some brands may not list the full ingredients or have misleading information; these brands must be avoided. If these products contain a high level of THC and other illegal components, it can be considered a violation or misuse of drugs. If you are considering using CBD after this read, feel free to reach out to us or discuss with your doctor for the best advice.
Are you considering incorporating CBD into your daily workout regime? Be sure to contact us or fill out the personal advice form. We will happily listen to your needs and requirements and provide you with the best advice and product recommendations.