The Do's and Dont's when shopping for CBD
Important Tips For Buying a CBD Product
CBD in 2021 is already a hit, so a warm welcome to all our latecomers here. If you haven't yet shopped for CBD, it can look daunting, and you may even feel reserved to ask your friends for advice as they might seem like CBD experts when you haven't even tried a drop of such trendy CBD oil.
We know getting started with CBD is overpowering, but it shouldn't stop you from getting what you need and desire; that's why we have created the list of DOs and DONTs when shopping for CBD, so you can pull out every time you need help in choosing the best product.
Why Choose CBD?
Before we dive into selecting the right product, here is brief information about CBD we believe might help you better understand what you are about to buy.
~ CBD, short for cannabidiol, is a natural compound in the cannabis plant. ~
CBD, so widely available on the market, derives from hemp, a cousin to marijuana, but it has much lower THC content – the psychoactive compound in cannabis. Therefore, it delivers its results without mind-altering symptoms and is already the best-loved ingredient for millions of consumers worldwide.
CBD is:
A natural compound
Safe to use daily with no unwanted side effects
Psychoactive but not psychotropic
A wellness trend
Although CBD can sound exciting, it can get overwhelmingly challenging to choose the right product amongst so many options. That's why many end up buying a low-quality CBD or make a decision not to dig through countless CBD brands once they start searching for a hemp-derived product to acquire. Still, such a wide array of choices on the market shouldn't discourage you from getting what you desire and deserve.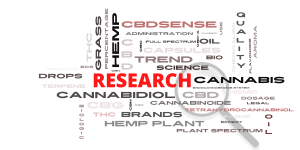 Now that you are ready to join the board of millions of CBD enthusiasts, you may go online and order one of the first products that show up in your Google search, but don't make rash decisions.
Finding CBD products for sale will not require more than typing a few words on your keyboard and a quick Google search. Buying CBD in 2021 may sound like a piece of cake (which you may decide to cook with your new favourite ingredient, and if that's the case, make sure to check out our CBD holiday recipes). However, it's essential not to do your research before investing in a new product, primarily because low-grade CBD products can do more harm than good, and that's not what you expect from a wellness product.
For CBD to be of high quality, it should derive from high-quality hemp -it's not rocket science, and although it's crystal clear, many brands still go cheap by using low-grade hemp grown with no strict farming regulations.
It means that such a product may contain unwanted ingredients such as pesticides and chemicals detrimental to your health.
To ensure you are getting a safe product to consume, do your research about the brand you are choosing and learn about the origin of hemp it uses.
Is the brand reliable? Does it have experience in the industry? Reputable retailers are transparent about their products, including the origin of hemp and production methods, so check their website and learn more about who they are and what they have to offer.
DON'T Trust Unproven Claims
Like finding CBD online, claiming a product to be the best on the market doesn't need more than writing a few words on the keyboard, and to be honest, everyone does that.
It's easy to get convinced you are looking at the best product, but don't jump to conclusions. Not only that, it may be impure, but it might not even contain the indicated amount of CBD, and in the worst case, it may feature more than just the trace amounts of THC.
One of the most crucial aspects of finding the best CBD product is not to trust unproven claims.
Even if CBD derives from a high-quality plant, it may contain unwanted ingredients such as residues from extraction solvents. To ensure you are buying a safe product, look for third-party lab test results that confirm the potency and purity of the product and the amount of each cannabinoid in it.
Now that you have found a product you somewhat like and trust, you may want to compare prices on the internet. Here you can browse different cataloguegs from numerous brands, see varying prices, and may start wondering if you are about to pay more for your CBD than you should. Although there is no formula for determining the price for each product, here are some primary reasons why one product can be more expensive than another one:
Nano CBD costs more than traditional CBD. Nanoemulsion technology increases the bioavailability of a product and allows it to deliver faster results. Don't be surprised if your nano CBD softgels cost more than traditional ones.
The high price may be due to higher potency. A tincture with 16% CBD will cost more than the one with only 10%, and CBD content is another reason for varying prices on the market.
Ingredients –different CBD products contain varying ingredients, so one reason for a higher price can be ingredients in the bottle. For instance, CBD softgels with curcumin or melatonin will most probably cost more than traditional CBD capsules
DON'T Go for Cheap Solutions
Anyone might get thrilled after finding a cheap product to buy because that can save some money and leave the shopper with extra cash in the pocket. But if you have just found a CBD tincture that costs only 10$, don't get too excited.
CBD products aren't cheap, and if you have found one at a meagre price, it might be due to its low quality. What it means that it can be mislabelled and contain lower doses of CBD or doesn't contain it at all, feature different ingredients from what's indicated on its label, be contaminated, and contain heavy metals and pesticides. So, is it a great find or just a scam? Think twice before you buy a cheap CBD product.
It'd be easy if CBD came in one form, and the only effort you'd have to put in buying it was going to a local store and asking for CBD. Thankfully, that's not the case because today's market allows everyone to choose a product that fits into their lifestyle regardless of their needs and preferences. With so many different product types, knowing the ins and outs of CBD is essential. It will help you in the shopping journey, and that's why we have created a compelling blog for our customers where we address insightful CBD-related topics.
DON'T Look for the Best CBD at the Wrong Place
Unsurprisingly plenty of online shoppers turn to the eCommerce giant when shopping online – because here, you can find anything, right? But that's not always the case. You can't buy CBD on Amazon as the eCommerce giant restricts selling CBD on its platform per its selling policies:
"Listings for products containing cannabidiol (CBD) are prohibited, including but not limited to:
i. Full spectrum hemp oil
ii. Rich hemp oil
iii. Products that have been identified as containing CBD."
Many still believe to be acquiring CBD because Amazon offers hundreds of products labelled as hemp oil. Even though CBD derives from hemp, CBD oil is different from hemp seed oil that doesn't contain CBD. Even if some CBD products fall through the screening of Amazon, you'll never know what you get and will buy a product without knowing its quality.
DO Choose the Right Product Type
Choosing the right product is a must for a pleasurable CBD experience. When you want a quick and effortless way of consuming CBD at work, for instance, you probably shouldn't go for CBD hard candy, which might not dissolve in your mouth before you have an important meeting.
CBD products allow different consumption methods based on their types.
Tinctures, for instance, are administered sublingually and provide the fastest results thanks to the sublingual blood vessels allowing the compound to make a shortcut to the bloodstream. They are also great for newcomers as their convenient dropper allows carefully measuring the amount of the compound to consume.
It may take longer to see CBD's outcomes from softgels and edibles as they need to go through the digestive system, but nano CBD widely available on the market today delivers much faster results. Topicals will allow you to apply CBD directly to your skin and joints.
Keep in mind your lifestyle habits, preferred consumption methods, and desirable outcomes when selecting CBD products.
DON'T Get Yourself Overwhelmed
There are countless products and brands on the market, and if you try to see and analyze each product they offer, you'll end up with too much cortisol in your body.
With so many retailers on the market, choosing CBD can be challenging and time-consuming.
Here at CBDSense, we like to make things easy, simple, and straightforward because we have been in your position and have spent a great deal of time finding what we needed. Luckily, you don't need to spend hours or days researching high-quality products because everything you see at CBDSense is safe, pure, and effective.
We always strive to provide:
Clear, honest, and transparent information
The highest quality CBD products
Personal and tailored advice
Excellent customer serviceSo, when you are looking for the absolute best CBD on the market, look no further! Shop at our online store, and we will deliver premium-quality products straight to your door!
by Bernard Vos
Bernard finds his passion in researching, creating and sharing content about medicinal cannabis and everything that relates to this mysterious and interesting plant. Besides the work he does as a microbiologist, Bernard is an inspiring blogger. He helps us to stay up-to-date about all trends and developments concerning CBD, medical cannabis, and much more. Do you have any questions? Feel free to contact us via the contact form or Bernard directly. Bernard can be reached directly by sending your message to b.vos@cbdsense.com.
Read more articles by Bernard Vos