Harmony CBD: Buyer's Guide
Which CBD e-liquid is right for me?
If you are new to CBD e-liquids, there is no better brand to start with than Harmony. With over ten years of experience, Harmony is one of Europe's leading CBD product manufacturers and distributors. Based in Barcelona, Paris, London, and Lima, Harmony aims to work with world-leading scientists, entrepreneurs, and activists to make high-quality CBD products affordable and accessible worldwide.
All products sold by Harmony contain 0% THC, and they are known to manufacture some of the best quality CBD vape e-liquids in the industry. Available in different tastes and flavours, the products are suitable for different needs and preferences.
What to expect from Harmony's e-liquid range?
Harmony keeps the authentic terpenes taste in all their flavoured e-liquids. The hemp plants used to create all their products are grown on EU certified organic hemp farms.
They contain no nicotine, alcohol, or animal extract, and to make things better, they can be used in every universal e-cigarette.
At CBDSense, we stock seven different Harmony e-liquids. They are available in 10ml bottles in three different CBD strength (100mg CBD at £8.61, 300mg CBD at £17.24, and 600mg CBD at £25.87).
Here are the detailed specifications:
10ml bottles
Nicotine-free
Terpenes flavour
Guaranteed without THC
USP/ food grade ingredients
Tamper-proof and child-proof lock
Diacetyl free and quality controlled
No artificial flavours, no alcohol, and no animal extracts
Ready to see what kind of exciting and innovative flavours they have in store for us? Let's get started!
Harmony e-liquid, Classic Hemp
This classic hemp e-liquids have a nice, light yet nutty flavour with an earthy and smooth finish. This authentic-tasting e-liquid is ideal for those who are just starting with CBD or vaping.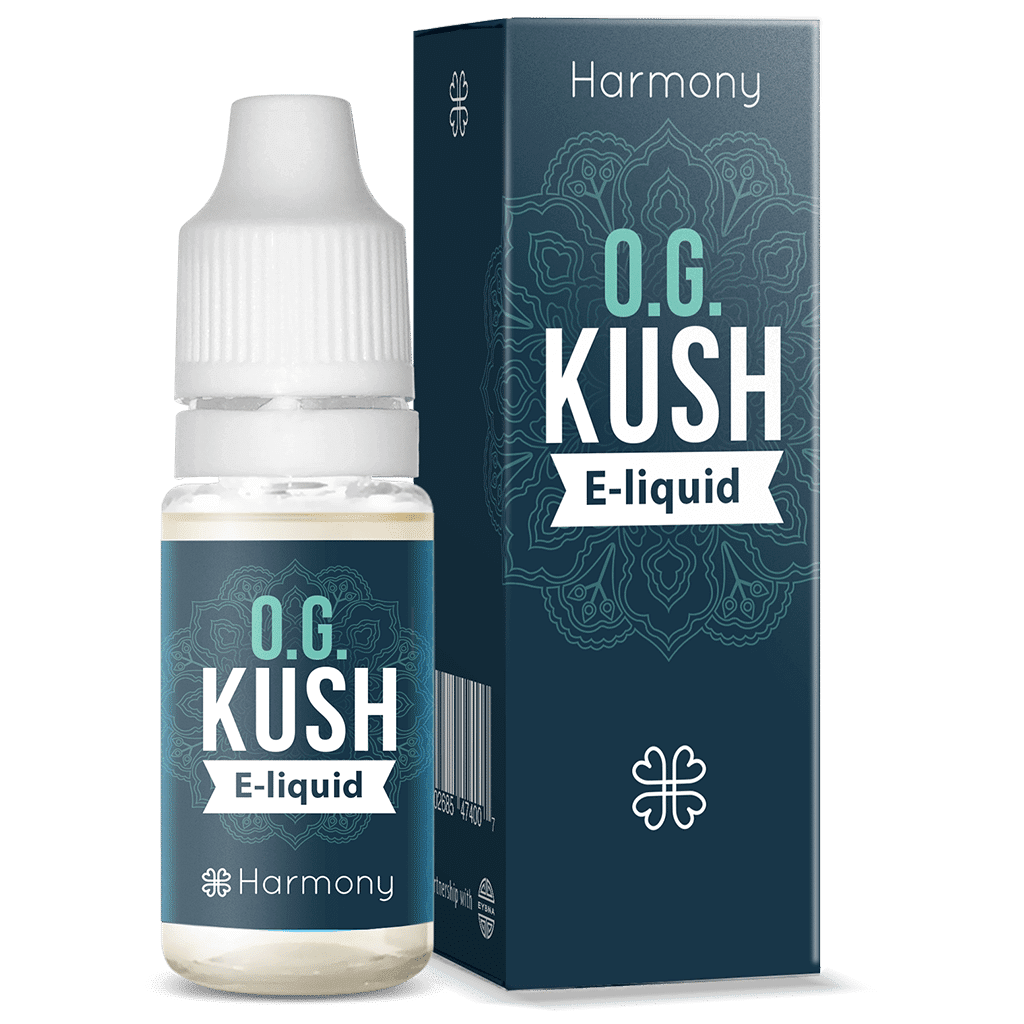 Harmony E-liquid, O.G. Kush
Another classic taste. With authentic and earthy flavour and high concentration of terpene linalool, this flavour is ideal for those who enjoy the strong CBD flavour. We recommend O.G. Kush for those who have a little more experience with CBD vapes.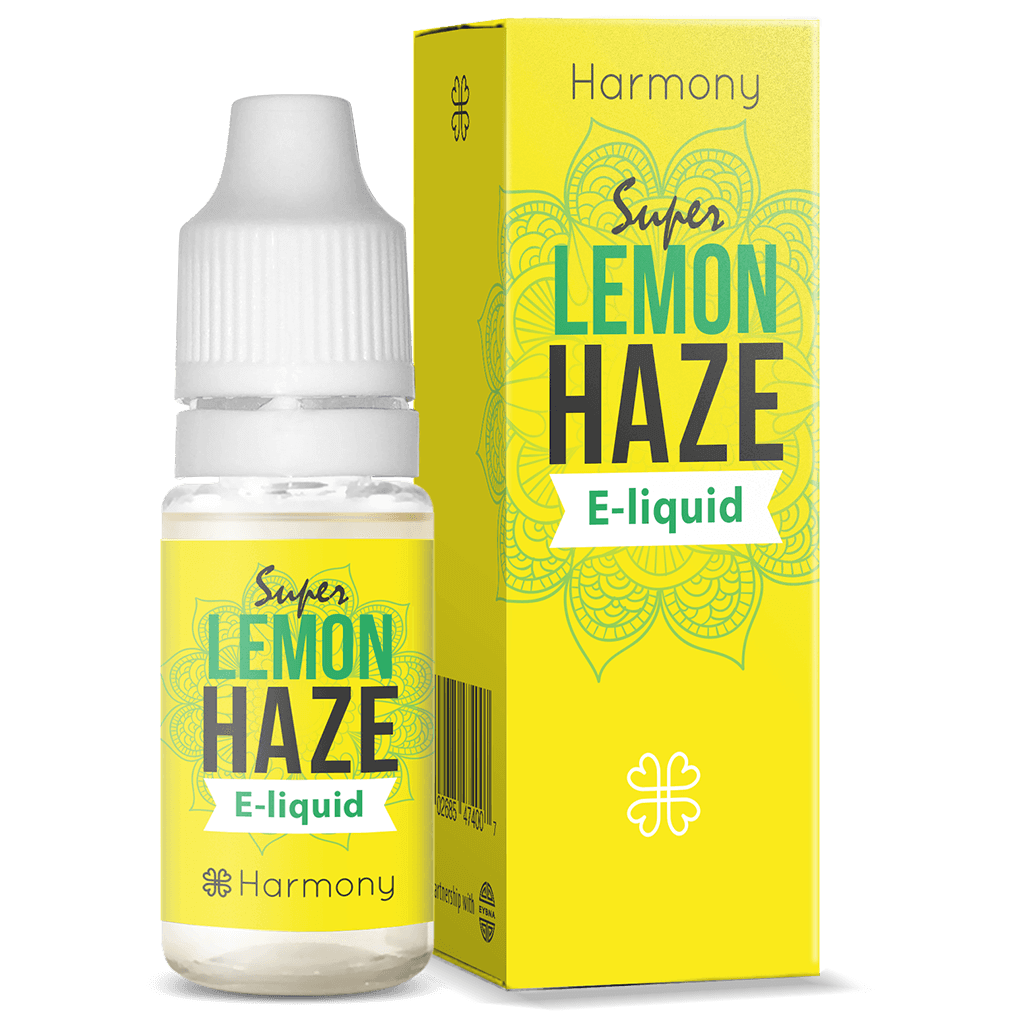 Harmony E-liquid, Lemon Haze
Citrusy and Zingy!
Lemon Haze is a multi-award-winning flavour. Originated in Amsterdam, it is known as a "strain royalty".  It has an intense aroma with a zingy flavour and fresh lemon scent.
Harmony E-liquid, Pure Base
Pure Base can be mixed with any of your favourite e-liquid flavours for an added CBD boost. Note that this is purely made to be mixed with other e-liquids and should not be vaped on its own.
If unsure about the correct dose, we recommend starting with 2-3 drops of a 10ml e-liquid. If preferred, the dose can be increased gradually.
Harmony E-liquid, Mint
Cool and Refreshing!
Mint Hemp E-liquid is the best option for those who prefer a fresh and natural minty flavour. With a hint of sweetness, this mint e-liquid is said to taste much like Mojito. Now, doesn't it sound refreshing?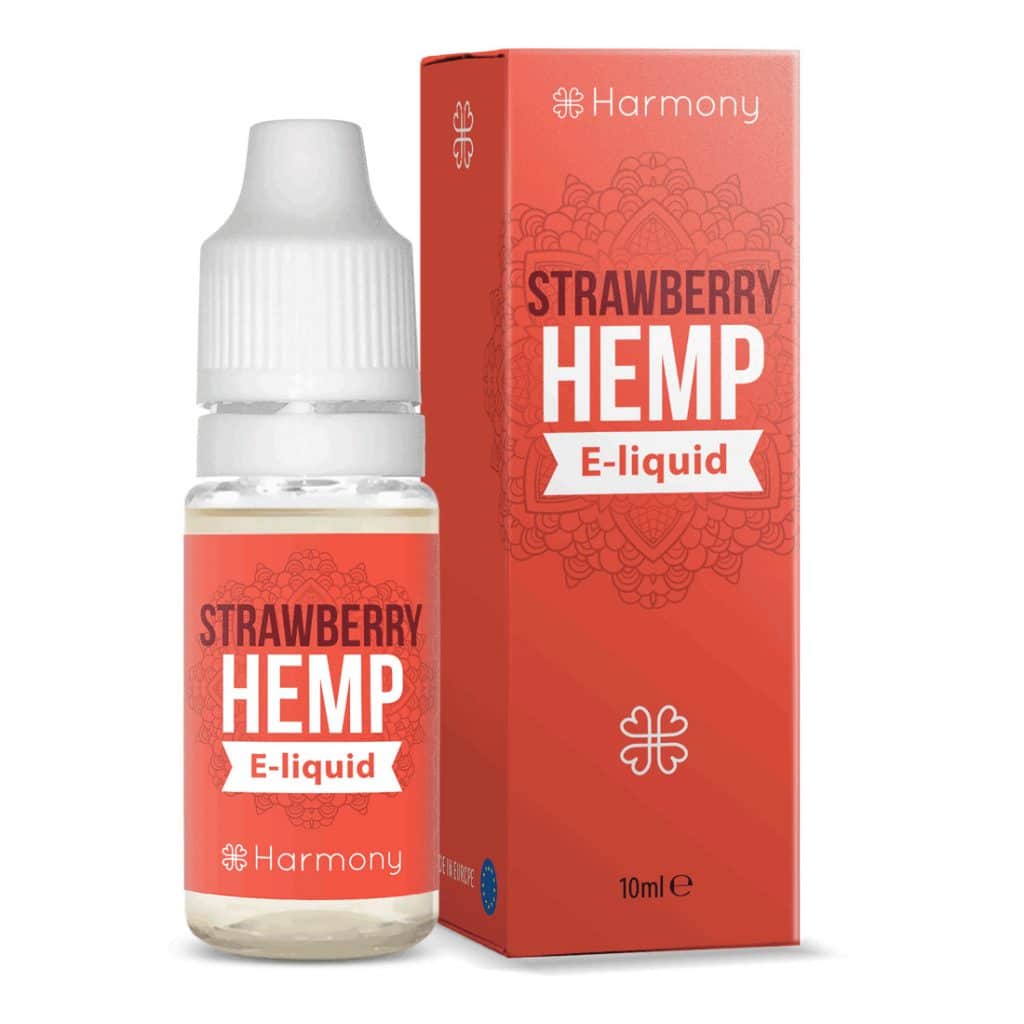 Harmony E-liquid, Strawberry
Deliciously juicy and sweet!
Fan of fruity flavours? This strawberry flavoured e-liquid is delicious and perfect for those who prefer the sweet, tangy, and fruity taste.
Harmony E-liquid, Mango Kush
Mango Kush primarily tastes and smells of mangoes with undertones of other tropical fruits such as pineapple, banana, apple, and woody pine.
It has a sweet and musky aroma, a playful flavour for those who prefer a more adventurous flavour.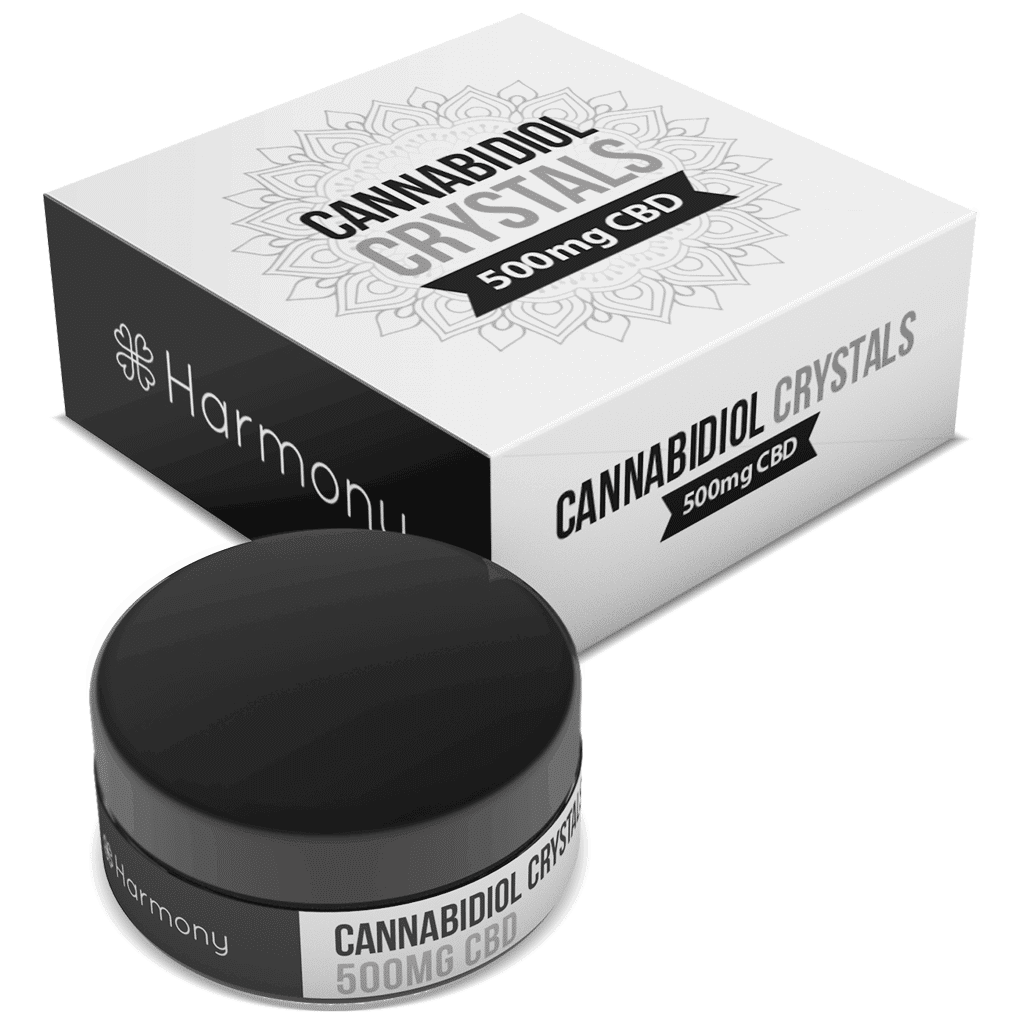 Harmony's CBD Crystals (99% Pure CBD)
Those who are new to CBD may be wondering what CBD crystals are. They are tiny solid crystals manufactured by extracting compounds and substances from the hemp plants.
CBD crystals have a broad spectrum of uses. You can dissolve them under your tongue, grind them into powder add them to edibles or e-liquids, or even mixed with cream and lotions.
Find out how to use the CBD crystals to make your own favourite e-liquid:
Harmony is an innovative company with a genuine aim to produce and deliver high-quality, affordable, and health-minded CBD products all around Europe. The brand uses a scientific approach towards creating the best quality CBD products, and with such a diverse range of products and flavours, Harmony won't fail to impress!
Are you ready to give them a try? Why not browse the Harmony CBD e-liquid ranges we stock? You might just find your next favourite flavour!
by Bernard Vos
Bernard finds his passion in researching, creating and sharing content about medicinal cannabis and everything that relates to this mysterious and interesting plant. Besides the work he does as a microbiologist, Bernard is an inspiring blogger. He helps us to stay up-to-date about all trends and developments concerning CBD, medical cannabis, and much more. Do you have any questions? Feel free to contact us via the contact form or Bernard directly. Bernard can be reached directly by sending your message to b.vos@cbdsense.com.
Read more articles by Bernard Vos